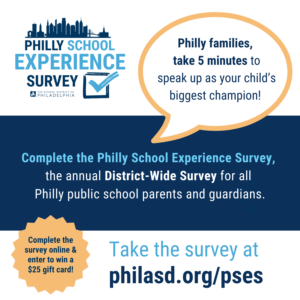 The Parent Survey is open AND it is shorter this year! We are asking all families to please complete it.  Thank you!
BFHS now offers SchoolCash Online. Pay online for school fees, trips, etc. Learn more and register HERE
Upcoming Dates:
May 1, 2023 Act 158 due for Graduation
May 5, 2023-1/2 day & AP US History Exam
May 9, 2023-Interim Reports sent home
May 16, 2023-No School-election day
May 17, 18, 22-25, 2023-Keystone testing– late starts for those not testing and early dismissals available for those who test.
May 19, 2023-1/2 day
May 29, 2023-No School Memorial Day
June 1, 2023-Senior Prom 7-11pm-tickets required
June 5, 2023-Grades finalized by 5 pm
June 9, 2023-Last day to sign up for summer school or summer enrichment programming
June 12, 2023-Graduation 10am-tickets required

Have questions?
We can be reached at bfhs@philasd.org, Phone 215-400-7600, or Fax 215-400-7601
–Parent Portal sign up have access to your student's attendance and grades
–COVID Hub
-Electronic Covid Consent Form for in-school testing by the nurse if needed
2022-2023 School Year Calendar School starts at 8:15 am and ends at 3:19 pm each day.
---

---
Was your child absent from school?
Please complete this ABSENCE FORM [Link to Google Form] to document and excuse their absence. Parents can provide an Absence Excuse Note for up to Eight (8) Absences.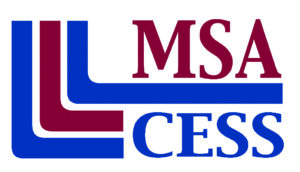 Middle States Association Accredited
---
New Enrollments (NEW to the district/coming from Charter–in other words not transferring from another PhilaSD School) registration is online- https://www.philasd.org/studentplacement/registration/
Transfer Enrollments first, please confirm that we are your neighborhood school https://webapps1.philasd.org/school_finder/ then contact the main office for an appointment to bring 2 proofs of address or to submit electronically bfhs@philasd.org.
---
CHROMEBOOK UPDATES:
If you have never picked up a District Chromebook we have one for you!
If you already have a Chromebook and it needs to be repaired or replaced, you can bring it to school (room 244, when you get to school at 8:15) or you can visit one of the Parent & Family Tech Support Centers. You can find the 3 addresses at www.philasd.org/chromebooks.
The centers will be open Monday, Tuesday, Thursday & Friday from 9 a.m. to 3 p.m. and on Wednesdays from 9 a.m. to 5 p.m., excluding holidays.
Lost Chromebooks require parental confirmation of the loss to issue a new device.
Lost Chargers require serving 1 detention to replace.
If you need home internet access, you can dial 2-1-1 for the PHLConnectEd Hotline.
---
Parent & Family Technology Support Hotline
For whom: Parents, students, and families Chromebook troubleshooting and getting set up/connected
Contact Info: 215-400-4444 FamilyTechSupport@philasd.org