BFHS now offers SchoolCash Online. Pay online for school fees, trips, etc. Learn more and register HERE
Upcoming Dates:
September 2023
September 28, 2023 – Junior Class (11th Grade) Parent Meeting – 12:00 PM – Zoom Link
September 28, 2023 – Back to School Night 4:30 pm – 6:30 pm
September 29, 2023 – 1/2 Day Professional Development – Early Dismissal Day–Interim reports distributed
October 2023
Saturday, October 14, 2023 – Philadelphia National College Fair – 11:00 a.m. to 3:00 p.m., Pennsylvania Convention Center, 1101 Arch St, Philadelphia, PA 19107
October 16-20-Senior Portraits
Homecoming Dance – October 20, 2023 – 6PM – 9PM
Friday, October 27-No school for students, Professional Development for staff
November 2023
Tuesday, November 7-No School, Election Day
Wednesday, November 22-Early Dismissal Day staff & students
Thursday & Friday, November 23-24-No school, Thanksgiving Break
Monday, November 27-Full Day report card conferences, No School
---
New Enrollments (NEW to the district/coming from Charter–in other words not transferring from another Philadelphia district school) registration is online- https://www.philasd.org/studentplacement/registration/
Transfer Enrollments first, please confirm that we are your neighborhood school https://webapps1.philasd.org/school_finder/ then contact the main office for an appointment to bring 2 proofs of address or to submit electronically bfhs@philasd.org.
---
Benjamin Franklin School Plan 2023 – 2024. Families are encouraged to visit the School District of Philadelphia Link below and review our school plan.
---
Have questions?
We can be reached at bfhs@philasd.org, Phone 215-400-7600, or Fax 215-400-7601
---
---
Parent Portal sign up have access to your student's attendance and grades in real time
2023-2024 School Year Calendar School starts at 8:15 am and ends at 3:19 pm daily.
---
Was your child absent from school?
Please complete this ABSENCE FORM [Link to Google Form] to document and excuse their absence. Parents can provide an Absence Excuse Note for up to Eight (8) Absences.
---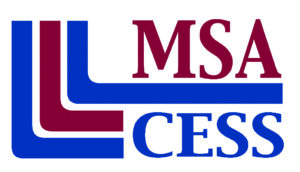 Middle States Association Accredited
---
CHROMEBOOKS
If you have never picked up a District Chromebook we have one for you!
If you already have a Chromebook and it needs to be repaired or replaced, you can bring it to school (room 244, when you get to school at 8:15) or you can visit one of the Parent & Family Tech Support Centers. You can find the 3 addresses at www.philasd.org/chromebooks.
The centers will be open Monday, Tuesday, Thursday & Friday from 9 a.m. to 3 p.m. and on Wednesdays from 9 a.m. to 5 p.m., excluding holidays.
Lost Chromebooks require parental confirmation of the loss to issue a new device.
Lost Chargers require serving 1 detention to replace.
If you need home internet access, you can dial 2-1-1 for the PHLConnectEd Hotline.
---
Parent & Family Technology Support Hotline
Contact Info: 215-400-4444 FamilyTechSupport@philasd.org