Dr. Jennifer Hale, New Assistant Principal, 9th Grade Academy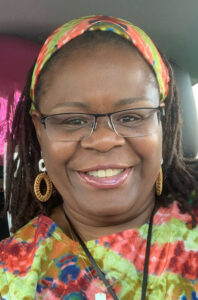 Greetings,
With great excitement, I write this letter of introduction as the new 9th-grade Academy Assistant Principal of Benjamin Franklin High School. I consider it an honor and a privilege to have the opportunity to lead and collaborate with this phenomenal school team and community.
This is my 30th year in the field of education within the School District of Philadelphia. I have held several roles as a Technology Teacher and Teacher Leader, Middle Years Math Teacher, School Based Teacher Leader, and Assistant Principal. I am thrilled to bring my skills and talents as an educator and leader in partnership with the school community.
In my spare time, I engage in a high level of creativity: quilting, sewing, cooking, and crafting. I am excited to bring my gifts and talents to the school and hope there will be plenty of opportunities to share them with my new school community.
I view education as a life-long process and expect to continue learning and growing with Benjamin Franklin this year and in the future.  Most importantly, I believe that students are at the core of our work and can be anything they want to be if given the opportunity and encouragement. I am excited to merge my experiences, and passion for education to support our students and families.  Building relationships between teachers, administrators, and families are crucial to the success of our students and school. I encourage you to connect with me and stay in contact as needs or concerns arise! I am beyond excited to meet and work with all of you.
Dr. Jennifer Hale
Assistant Principal